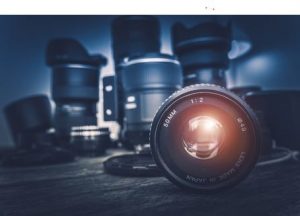 Being a professional photographer is kind of like being a celebrity without so many headaches. In some sense, you're in the public eye, but you're not the focus of too much attention. Instead, you're in charge of capturing moments where other people, things, and/or places are highlighted.
One of the best things about being a professional photographer in Fort Wayne, Indiana is getting to see and explore the world in a way most people don't get to do since they're stuck in one place at one job. The variety of being a photographer means no two days are the same. Some days might involve taking pictures of kids and their parents, while others might involve getting "just the right shot" of a recently engaged couple. Meanwhile, travel is an option, with opportunities like destination weddings or taking pictures of interesting venues and tourist spots for travel blogs.
Indeed, being a professional photographer involves variety, some travel (near and far), capturing unique moments, and living a creative, artistic life. Many people are envious of the photographer's lifestyle because it's not a typical 9-to-5 cubicle job. It involves people and places and sometimes "the glamorous life."
Thanks to advances in technology, today's professional photographers are often able to work anywhere in the world– they're not tethered to one location or studio. They also get the chance to meet and work with other photographers and artists, joining an informal group of creatives along the way. Some days might involve working with make-up artists, while others can involve set designers and wardrobe experts. While you can choose to be on your own with photography, there's also a greater creative community out there who wants to meet you and get to know more about what you do and why you do it. The camaraderie is something special.
Finally, being a professional photographer allows a person to express emotions using their lens and camera work. Photos they take can create awareness about things people didn't realize were going on, as well as elicit all sorts of emotions. A picture really is worth a thousand words, right?
If you're in the Fort Wayne, Indiana area and would to schedule an appointment with an experienced, expert photographer who can help capture you at your  best, contact Digital Custom Photography today.